After 3 months of "inner journey" through the Rocky Mountains we realize at home that we have a gigantic store of mostly unused stuff. If you live happily for 3 months from a few panniers, all those possessions at home become overwhelming.
We decide immediately to get rid of our stuff! Incidentally, we are not the only ones: stuffocation is "in no time" a trend, a fashion concept. There is already a lot of written, blogging and blogging about it. I have just googled for the first time to "stuffocation" and the do's and don'ts are flying around. We had not read anything and have "just started" from the oppression of possession that we feel together.
Just the setting in terms of the period (autumn 2017) of Stuffocation phase 1. We are a bit spoiled and know how to spend more than our above-average income. We throw ourselves into the deep by cycling for 3 months and camping back to basic. That turns out to be a hit. When we get home in September 2017, we feel the lack of "simple and intense" that gave way to "much and insignificant". It does not feel right! At the end of September, the idea arises to cycle around the world. At the end of November we find that we have sufficiently searched for a "GO"! But what do we do with our largest asset, our house: sell or rent? Hiring is initially our preference, but in the Christmas holidays we take the gamble to sell. Or better: to see if we can sell the house without being left with a high residual debt. We have just bought our house in 2008 for the housing market crisis and since then it has been in negative equity. If we stay with a debt, our cycling adventure will not happen! On January 5, 2018 we are at the brokers. Ilse Coehorst of Lelieveld Makelaars in Oirschot is going for it and sells it 5 days after being "on the market", for the asking price. That puts the stuffocation in a completely different light and takes it to the next stage. More about that later.
But back to Stuffocation phase 1. Now the only motivation is to just have less stuff. To give things away by selling them or giving away for free. We do not want to throw anything away: all items must be given a (better) destination. The platform we use for this is Marktplaats.nl and exceptionally (books, comic books and LPs) we approach a buyer.
Well, how did we handle this? Well, not to read tips in magazines or even complete books. We also have no plan during this period. We rely on feelings, but afterwards I can discover the following line (in 7 questions):
1. What stands in our way?
Beautiful, chic, stylish, ever useful; but it's in the way? Do away with it! The chaises longues that have always stood in our garden room, but at the Christmas of 2016 have had to make place for our large table of reclaimed wood (which we then left), are still beautiful but stand in the way of gigantic. Get rid of it. That 2nd fridge? Perhaps useful if there is a (very) big party in the summer, but at all other times: completely nonsensical!
2. What do we not use (anymore)?
Books are read at a given time. You can keep them or make someone else happy.
3. What have we not touched since we came here?
Stuff that you just do nothing with? Throw it away! These can also be things that are dear to you. As an example I can mention the collection of "De Rode Ridder" comic books and the LP collection. For the LPs, 10 years ago, when we came to live here, we bought an LP player with a USB connection. Fun! Well, we used it once. Both the Red Knights and the LPs are stored in moving boxes in our shed and have not improved over the years. More importantly, we do not do anything with them! A buyer who wants to give an acceptable price is quickly found. He takes it all. The modern LP player has fortunately found a better owner.
4. What costs money to keep?
A proud possession, but not necessary and it costs money? Throw it away! Yes, here we touch on a sensitive subject, haha. Harry's sports car falls under this categorie. He is very proud of it and drives daily to the gym. But yes, we still have Roelie's (lease) car and the gym can also be reached by bicycle. Above all: the sports car costs money, a lot of money (and still delivers something). However, Harry does not want to put it on Marketplace or AutoTrader. In December, with a lump in his throat, he brings his roar cart to the dealer, where he had bought it in 2013.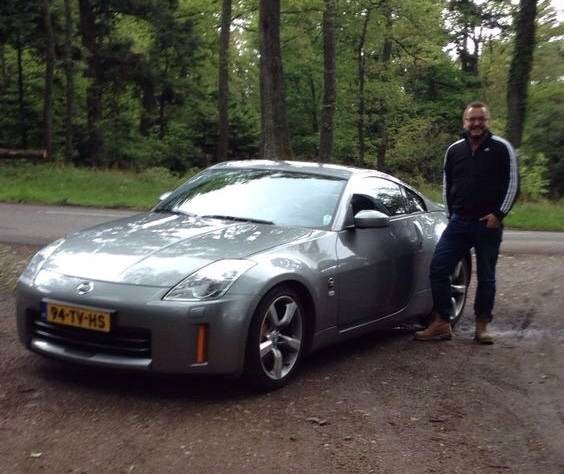 5. What feels nice to give away (for free)? Where do you make someone (and therefore yourself) happy?
Lists, lots of lists for starting young people with their own place. A double-walled teapot for a new Dutchman. Old Dutch board games for a teacher at a primary school. An outdoor lighthouse for a newly separated woman (who does not feel safe alone in her new home). Travel books to a globetrotter.
6. What is useful to sell now in this season (autumn)?
Patio heater: yes. Ski clothing: yes. Garden set: no. Barbecue: no. Snorkel set: .... Yes!?
7. Only those things that you do not feel an emotional connection with?
Of course, certain items have an emotional value. Roelie had some nice, festive hats. She wore them at the marriages of her best friends. Seeing the hats also brings back memories of the party and friendship in question. On the other hand, the layer of dust on the hats is getting thicker. Perhaps there are people who are looking for a nice second hand hat for a festive occasion? Certainly!
But that was only a beginning. Now on to Stuffocation phase 2 squared.